Staying warm and safe while fishing during winter is every angler's priority. In this article, we'll share our top three tips to help you brave the cold and enjoy successful fishing expeditions. Let's dive right in and uncover these essential strategies!
Winter Fishing: 3 Top Tips to Stay Warm!
Winter fishing brings a unique thrill and challenge for adventurous anglers. In this guide, titled "Winter Fishing: 3 Top Tips to Stay Warm," we'll equip you with three great strategies to ensure your comfort, safety, and success amidst the frosty wilderness. Get ready to embark on an unforgettable winter fishing adventure!
❄️ Top Tip #3
Opt for Thermal Underwear: When it comes to braving the cold during winter fishing, thermal underwear is a game-changer. Look for high-quality thermal undergarments made from moisture-wicking materials like merino wool or synthetic blends. These fabrics not only provide exceptional insulation but also wick away sweat, keeping you dry and comfortable throughout your fishing trip. The snug fit and stretch properties ensure freedom of movement, while the breathable nature prevents overheating.
With thermal underwear as your base layer, you'll stay warm, dry, and ready to tackle the winter fishing conditions with ease. Say goodbye to shivers and embrace the cozy comfort of thermal underwear for an enjoyable and successful fishing experience.
❄️ Top Tip #2
Use Hand Gloves with Finger Caps: Keep your hands warm and nimble with gloves featuring removable finger caps. These versatile gloves allow you to tackle intricate tasks like knot tying and hook baiting while providing quick access to your fingertips.
By keeping your fingers shielded from the biting cold, you can maintain dexterity and maximize your fishing efficiency. Say goodbye to frosty fingers and embrace the convenience of finger cap gloves for an enjoyable and productive winter fishing experience.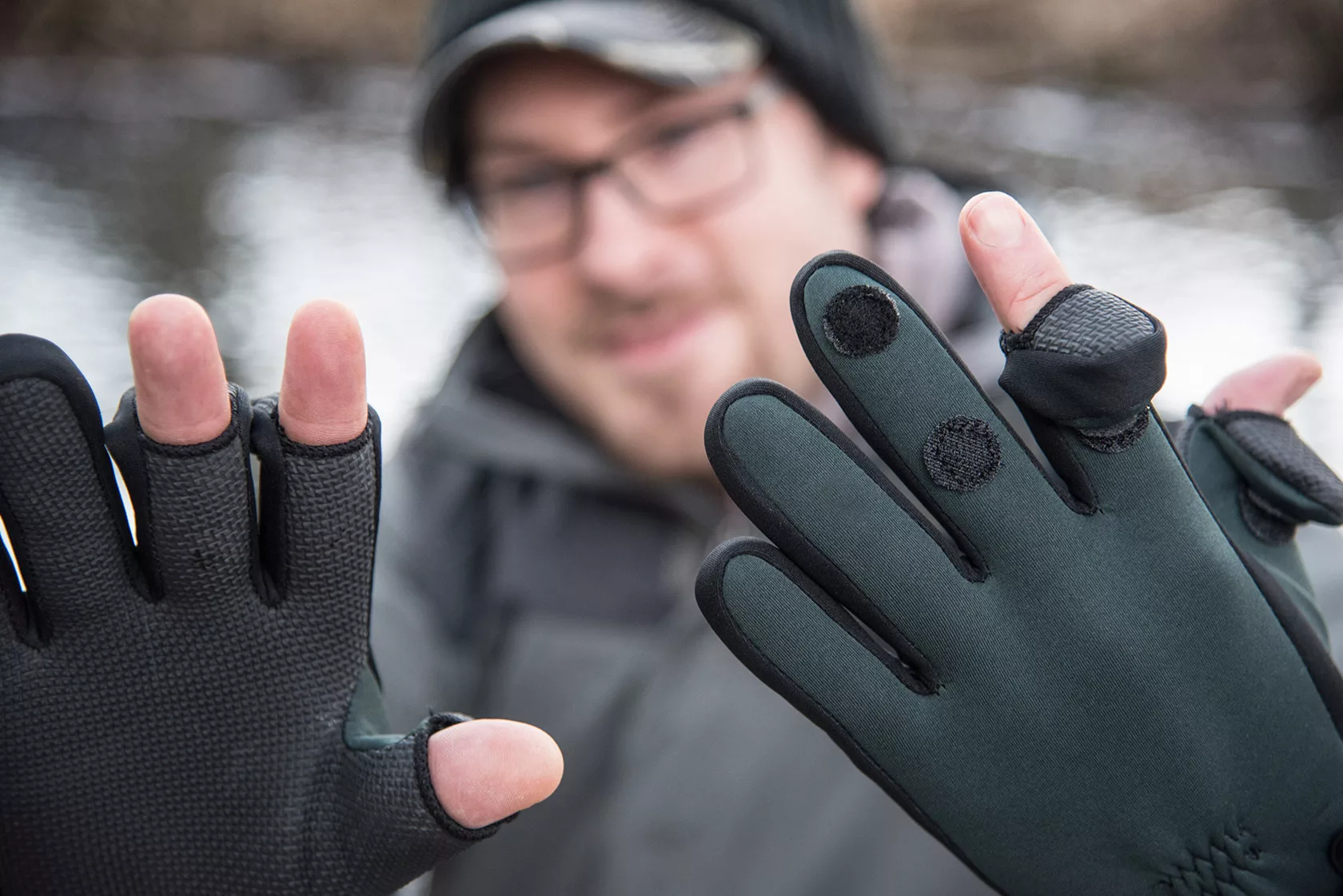 ❄️ Top Tip #1
Practice Proper Safety Measures: Prioritize your safety when venturing out for winter fishing. Partner up with a fishing buddy to watch out for each other and lend a helping hand. Equip yourself with essential safety gear like life jackets, ice picks, and a rope. Regularly assess ice thickness and quality, avoiding areas of uncertainty or thin ice.
Stay updated on weather forecasts and be prepared for sudden changes. By following these precautions, you can safeguard yourself and others, minimizing risks and maximizing the joy of winter fishing. Stay safe and make unforgettable memories on the ice.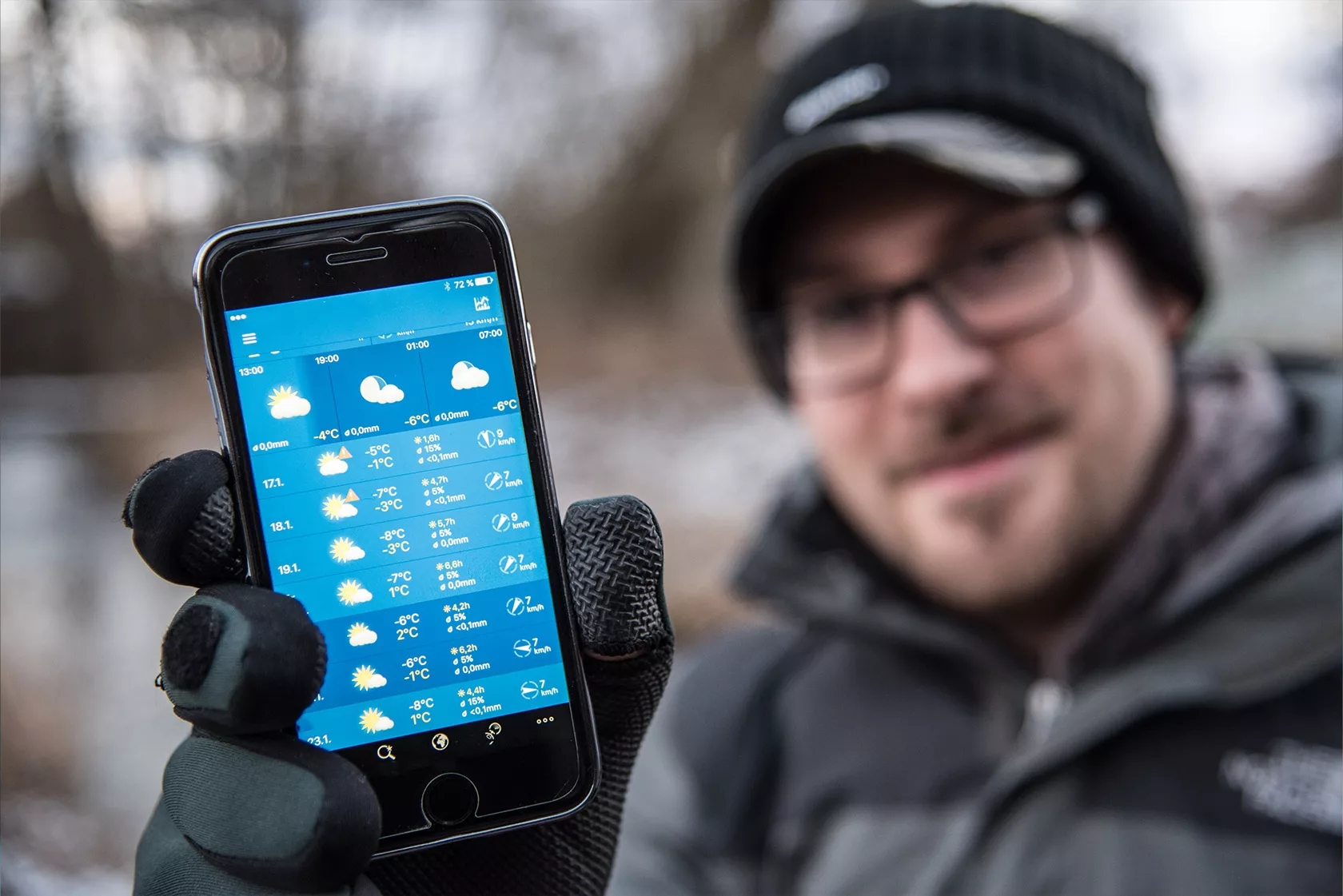 Conclusion
With these valuable tips, you can confidently embrace winter fishing while staying warm and comfortable. Don't let the cold weather dampen your enthusiasm for angling—prepare wisely, dress appropriately, and enjoy unforgettable fishing experiences even in the midst of winter's chill.
So, gear up, face the winter elements, and make the most of your fishing adventures. Happy fishing!
🐟 Amazing Links
Ready to discover the surprising world of largemouth bass? Check out our article on "50 fun and shocking facts about largemouth bass" and get hooked! Link: 50 Fun Facts About Bass
Want to make sure the bass you catch survive and thrive? Learn the right way to catch and release them with our informative guide. Link: How To Catch And Release Bass
Are you curious about what largemouth bass eat? Our article "What do Bass eat?" has all the answers and might just surprise you. Link: What Do Largemouth Bass Eat
📲 Catch us on Instagram
Get stunning photos, expert tips, and engaging stories that will take your fishing game to the next level. Don't miss out and follow us on Instagram today!